After three days of no official war front news since the resumption of war on August 24, 2022, a statement  from Tigray Army's Military Command read on Tigray TV in  Tigrigna and Amharic today August 27, 2022  gave details of what it claimed happened over the past three days including the list of divisions on the Ethiopian side  that took part in the South and East fronts . The statement also included the name of places it said captured by Tigray forces in its "counter-offensive" that started on the evening of August 26, 2022.
This follows the airstrikes in Mekelle, the capital of Tigray, that hit a residential area and kindergarten killing 17 people including three children aged 3, 6, and 10  on Friday, and on Raya Azebo district on Thursday.
In what looks like a major escalation, the statement  from Tigray Army's Military Command said , "entire forces of Eastern Command of Ethiopia from Western Tigray crossed the Eritrea border and entered Ugraro (South Central Eritrea) to attack Adiyabo in Tigray and open another front."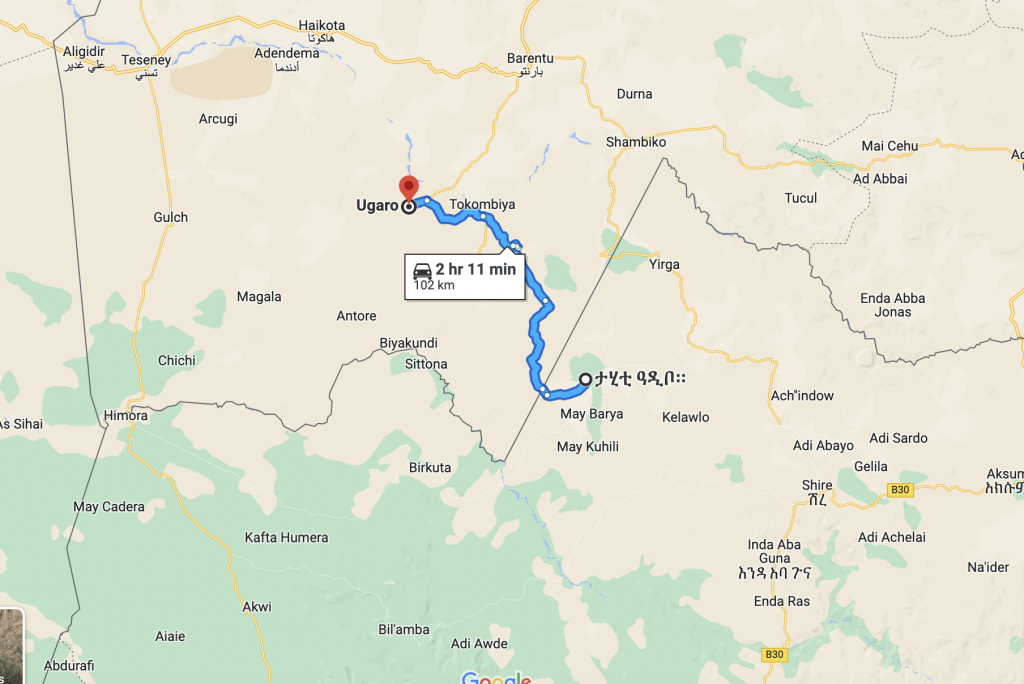 The statement said the Ethiopian offensive covered 140 kms of area.
The divisions listed in the statement by Tigray Army's Military Command are:
6th Command
Divisions 11, 85, 52, 26 of 210 Corps
Divisions 25, 32 and 75 of 301 Corps
Southern Command
Divisions 37, 38 and 39 of 204 Corps
Division 83 of 203 Corps
8th Command
Divisions 45, 46 and 47 of 801 Corps
Divisions 48, 49 and 58 of 802 Corps
Divisions 42 and 44 of 803 Corps
Central Command
Division of 36 of 104 Corps
The statement mentioned the above infantry divisions were supported by 2nd 6th and  8th  Mechanized  Divisions  and one division of Republican Guard, an elite division. It also added divisions Tewodros, Tana and Dejen of Amhara Special Forces; thousands of militias, and six brigades of Fano (another informal army in the Amhara Regional State) were also part of the campaign.  
The statement claimed the control of Gugudo, Fokisa, Zebul, Mendefera, Kobo, Robit, Shoch Mariam and Tekulosh areas.  Only Kobo was mentioned by a statement released by Ethiopia's Government Communication Service on August 27 where it mentioned "defense forces have been forced to leave Kobo city". Kobo has an estimated population of around 53 000.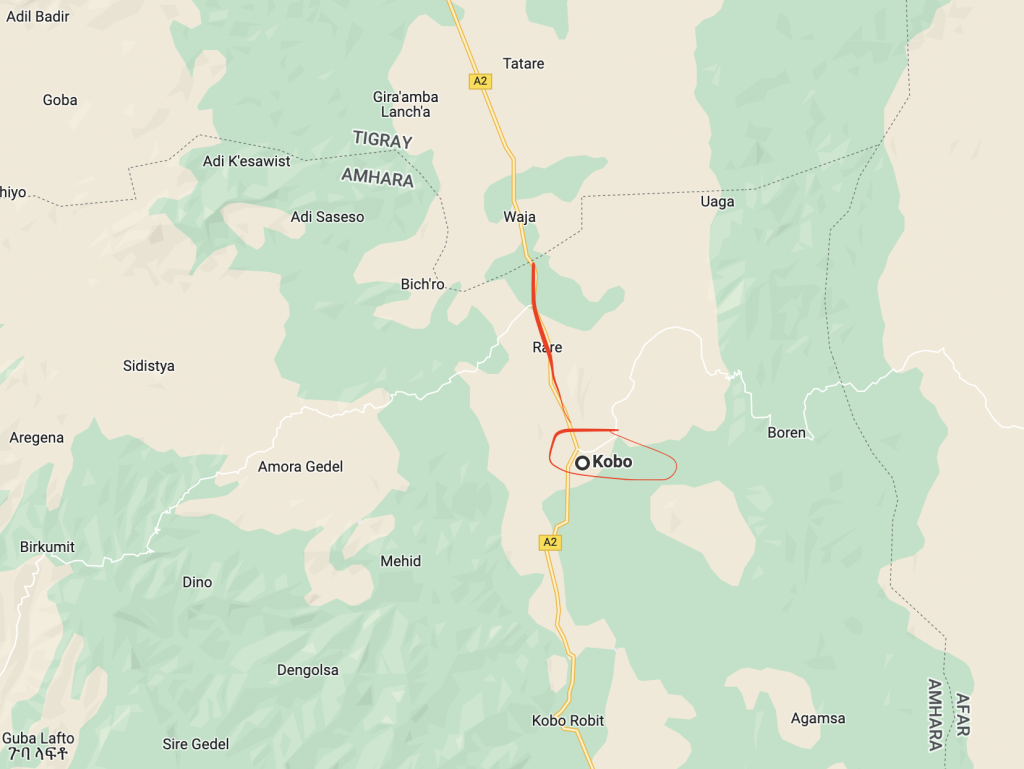 Without mentioning numbers, the report claimed "Most of the enemy forces on this front are dead, wounded and captured while the rest have scattered and fled.", which is not confirmed independently.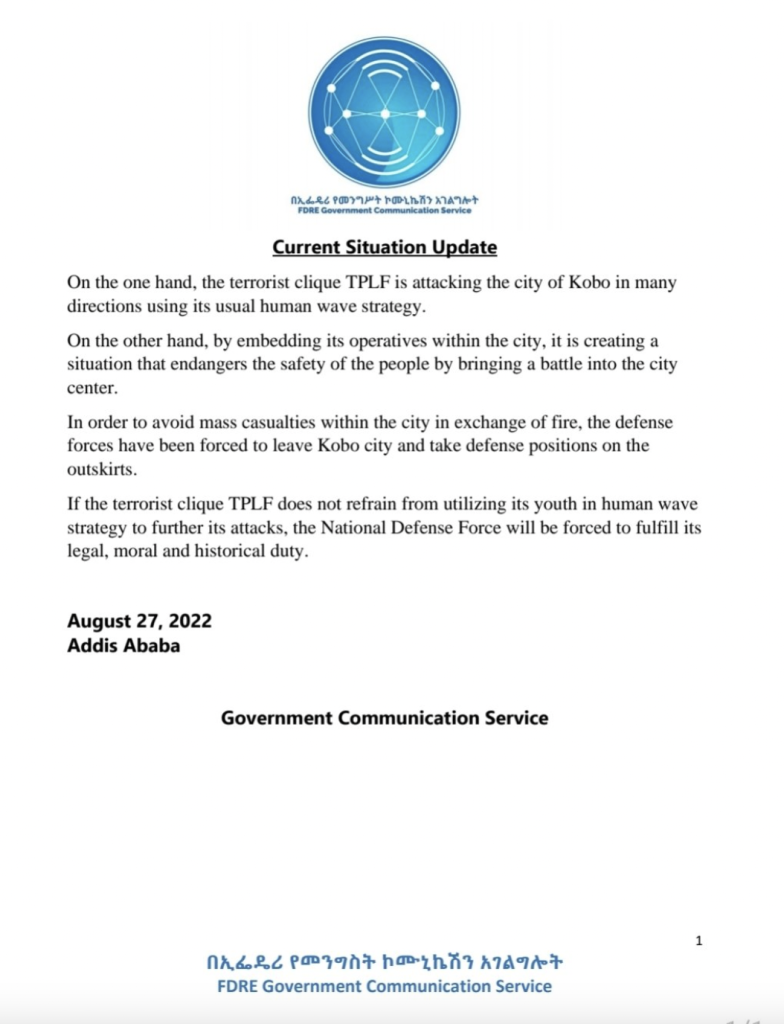 While both sides claim in their statements that hey are still open for peace, there is no indication how that will work given the escalation of the war.