Political analyst Yosief Ghebrehiwet compiled from social media and mainstream media a list of 276 places in Tigray (villages, towns, cities and districts) wherein massacres (ranging from few individuals to hundreds killed) have taken place. The list covers the period between Nov 4 2020, the start of the war, to June 28 2021, the day Mekelle was recaptured by Tigray Defense Forces.
A team composed of Mesele Atsbeha, Alebachew Halefom, Andom Gebreyesus, Gebray Habtu, Gebre Silassie Araya, Kiros Geb, Mehari Misgina, Mengesha Hayelom and Wegen Selemon identified the Geographic coordinates of as many location as possible from the original list and produced this map for UMD Media. Additional resources from https://www.tghat.com/ and Ghent University Department of Geography (Atlas of humanitarian situation) https://www.researchgate.net/publication/349824181_Tigray_Atlas_of_the_humanitarian_situation are used.
Any individual and entity interested in using the map is free to do so with proper acknowledgement.
UMD Media would like to extend its appreciation to the assiduous Yosief Ghebrehiwet and everyone who contributed to this mapping project.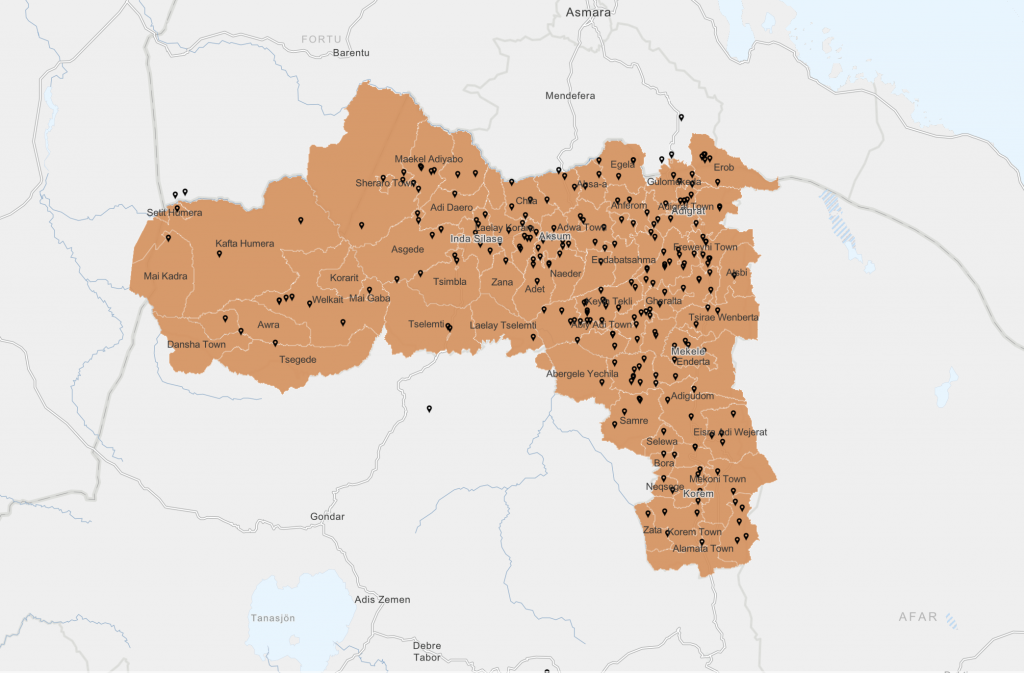 Interactive map : https://storymaps.arcgis.com/stories/260ef3ac4a0543469dd66671bdc840dc